The Vancouver House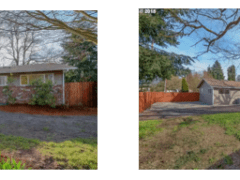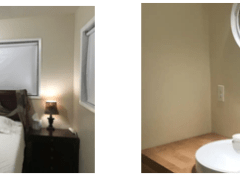 1100 NE 87th Avenue, Vancouver, Washington State 98664
(03-Jun-2019) Located 15 minutes from Portland International Airport, just across the Columbia. It is a 6-bedroom, 3 bath home which has 4 rooms available for temporary stays at 100% ITEX. Stays can be as short as one night or as long as several months. This is a private home that my wife and I live in and we typically rent our spare rooms out on AirBnB. We charge the same rates on ITEX as we do on Airbnb. We are pet friendly, ALL pets. We have a very large fenced back yard with plenty of room for pets and guests to enjoy. We even have a tether ball pole in the back yard! The house was fully renovated in 2018 and is very clean with granite counters, stainless steel appliances, hardwood floors upstairs and new carpet downstairs. The most raved about feature is the double slip claw foot tub in the basement. It is a two-person, huge, beautiful new claw foot tub, great for soaking after a long day hiking on any of a number of nearby trails! We have ample street parking and a self-check in lock on the front door with your own private access code and a locking door to your room with a private key. If you need to print, we can print up to 11 x 17 color documents here at home. Our Wifi is 200MB, Comcast – top of the line. There is a smoking area out back. Please understand, we are not 420 friendly. We very often have children in the home, various pets and so on. We like to create an atmosphere that is a peaceful escape. You are welcome to share our home. ITEX bookings are addressed by direct inquiry. Just reach out to us and we will check availability.
Below are the Airbnb links for each room:
https://abnb.me/qA3mNQd0NW
https://abnb.me/qv7fymh0NW
https://abnb.me/H7fyF5i0NW
https://abnb.me/vdEIB5k0NW
Will also have knives for sale periodically.